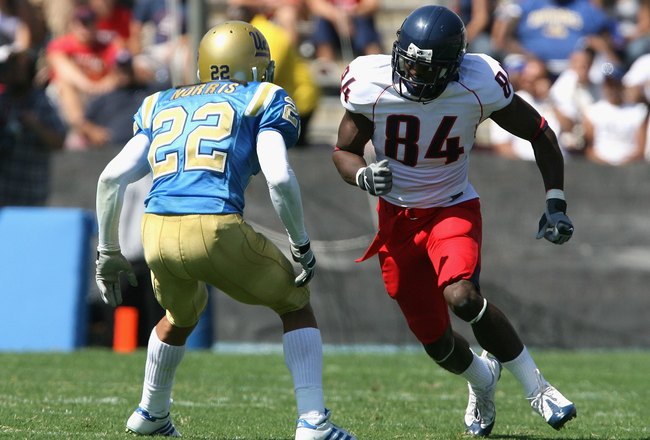 Reporter: How does it feel to be bowl eligible?
Petersen: It feels great it was on of our goals to start the year, but we arent satisfied with going to a bowl we want to be in the Rose Bowl.
Reporter: Franklin eclipsed the 1000 yard mark, what can you say about that kid?
Petersen: Hes a hard working kid and deserves to be getting all this recognition but he wouldnt be anything without those hogs up front.
Reporter: How does it feel to be in the top 25?
Petersen: again its a goal but we cant be satisfied with being number 24 our goal is to be the best team in the nation.
Reporter: How is recruiting going so far/
Petersen: Going great! we have 8 hard commiments and a few more that are awfully close to becoming Bruins as well. We are really trying to expand our recruiting roots to places other than California. We are trying to build pipelines in states as far as texas.
Reporter: why are you going away from California in recruiting?
Petersen: Oh no we are staying in California there are just great ball players else where that wed love to have play for us. California will always be heavily recruited by UCLA i can assure you that.
Reporter: are you surprised of the teams success this season?
Petersen: NOPE i knew we had great talent on both sides of the ball. UCLA is back. and will stay back for years to come